WELCOME To My ABOUTPAGE
HENEY CRIB
>
I henry akpos, i am a pastor in LIVING FAITH CHURCH WORLDWIDE. kingdom advancement is my major task as a christian and living an examplary life for other to follow by the grace of God.
THE THING I LIKE
.
>
To motivate, inspire the people of God to Heaven through examplary christian life and teaching christianity. i.e to train and teach God generals...Unstoppable generations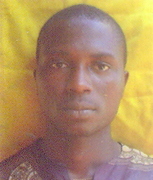 Others
.
>
Serving God pays and pays the most. Working with God turns anyone to generation blessing.
email
Links to Other Sites